to change your google map please go to the theme option and map settings.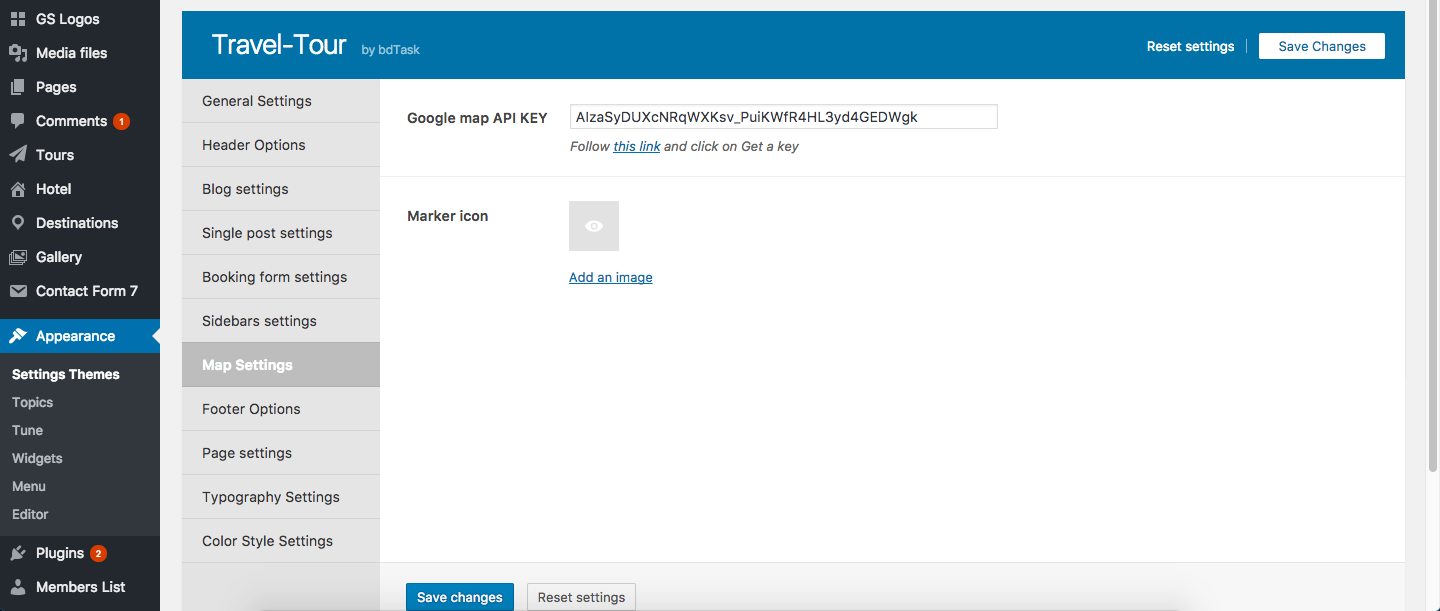 then create your google map
API
from google maps.just search on google for that. To change the let's talk also can change form theme option.You can add their input button box any name and any links whatever you like.