Solution Here
:
You go your Theme Contact form Menu . See Your Email address.
You Can Change Two Red Marked Email . Problem is Over Now.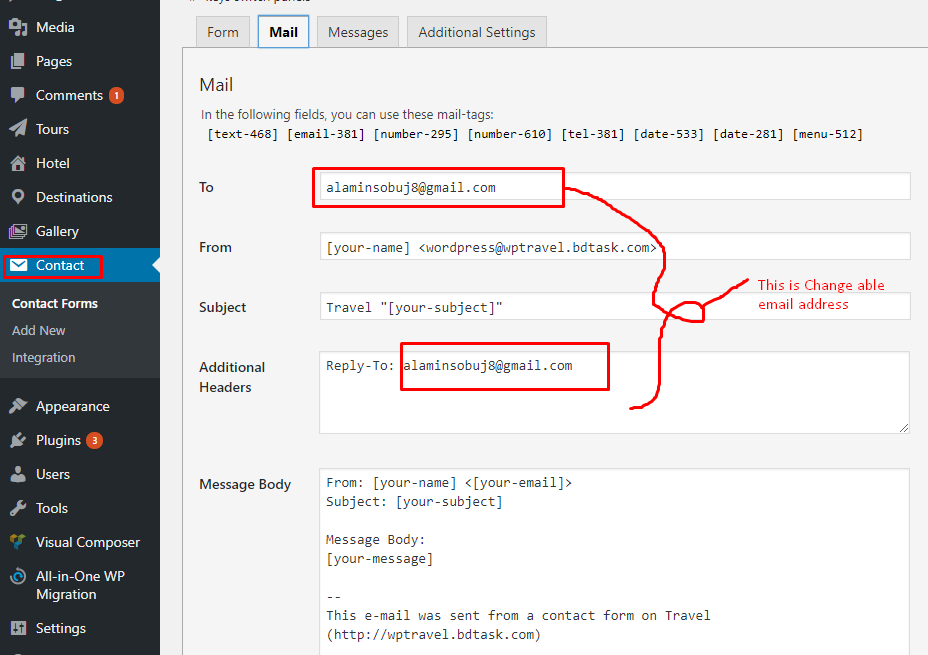 Contact Page
Go To Now Admin Panel Page Menu.
Pages>>All Pages>Let's Talk ! This is Your Contact Page .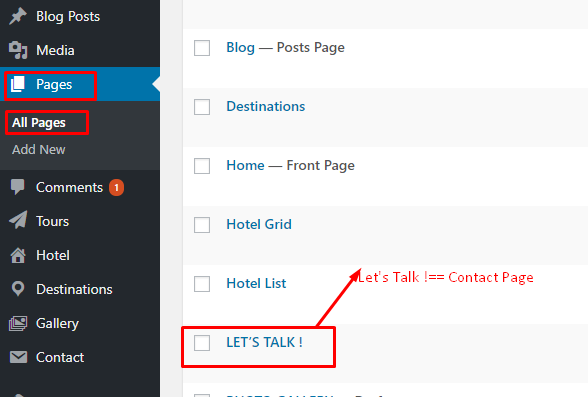 When You go "
Let's Talk!
" Page. Now You Can See "Let's Talk!" page Right Top of the Corner "
Screen Option
" Button . Click Here Show Popup Box.

Than Select Excerpt Option

When You Selected "
Excerpt Option
" Show
Excerpt
Option Bottom of the page .
Here You can Change Contact Page Header Demo Title.

Notes:
It is Similar to Other Page
Thank You !